Saturday, 9th May 2015
Remake of the month: OpenTTD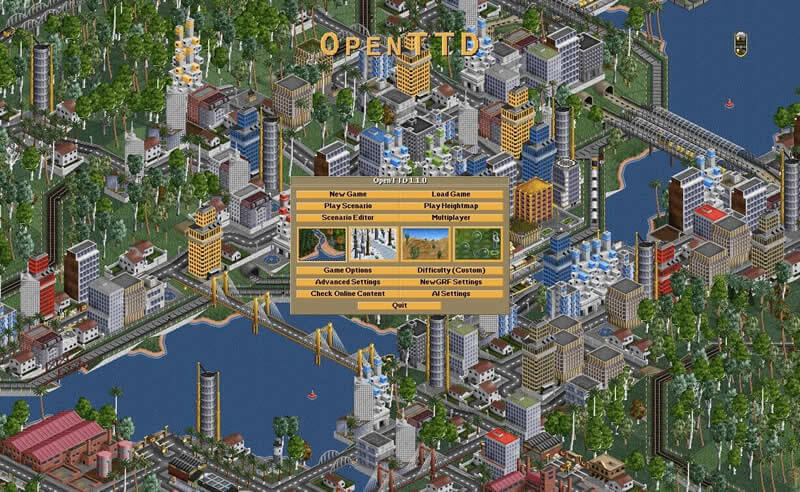 OpenTTD, as the name implies, is an open source remake of the wonderful Transport Tycoon by Chris Sawyer. Actually, OpenTTD does more than recreate the original game. The user interface got better and more user friendly; it's possible to download add-ons, custom AIs, new vehicles, etc; and, of course, OpenTTD is available for a wide range of operative systems.
OpenTTD has been around for more than 10 years and is still under active developement.
If you are a fan of the old Transport Tycoon, or if you're simply a business simulation addict, go and download it NOW. You won't be disappointed.
Learn more