Tuesday, 24th May 2016
What is Abandonware DOS?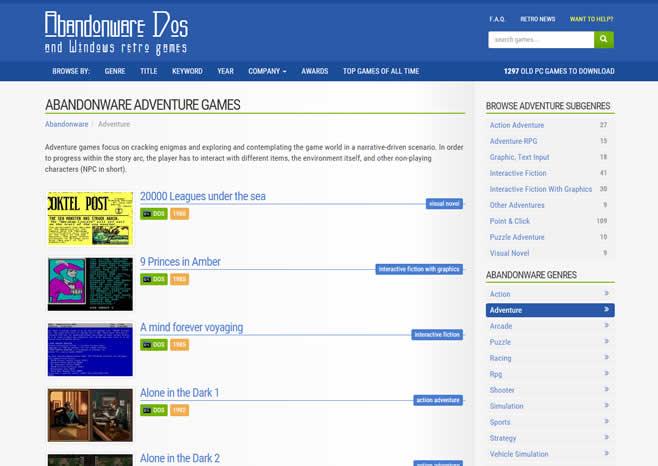 Abandonware DOS is an Abandonware database website designed with the user in mind. I was inspired by sites like IMDB or Mobygames; I wanted to give you a simple interface to browse "vintage" video games and find those old gems of computer entertainment that you used to play many years ago.
Learn more