Saturday, 9th May 2020
Dreamweb: a top-down cyberpunk adventure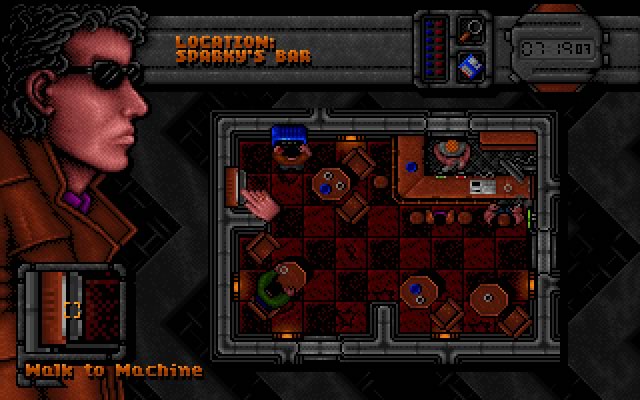 Cyberpunk video games are receiving a lot of attention lately. The upcoming Cyberpunk 2077 and the tactical RPG series Shadowrun Returns are just some of the most popular recent cyberpunk games.
Some of you, dear retro DOS games lovers, may remember a cyberpunk game from more than 20 years ago: Dreamweb.
Dreamweb is an adventure game set in a dark, rainy city, the perfect cyberpunk setting. You play as Ryan who has strange, violent dreams and... well, I won't say anything else.
A top down perspective and the sheer number of items your character can pick up (most of them absolutely useless) are just two of the peculiarities that make Dreamweb stand out among the adventure games of the 90s. It's not for everyone, but it's worth a try.
Find out more about Dreamweb
---