Download abandonware games for DOS and Windows
Abandonware DOS is an ever growing database of old PC computer games developed for MS-DOS and, in a small part, for Windows systems. Some of the games are available for download, some are not.
Find here that favourite game from the past that you remeber so fondly; search by genre, keyword or year of release. For a full list of features see the Want to help? page.
Featured keyword: Engine: Gold Box SSI
The Gold Box engine was used in a series of role-playing video games, all of them produced by S.S.I. and based on Advanced Dungeons & Dragons. The "Gold Box" name comes from the gold colored boxes in which the games of the series were sold.
Get Engine: Gold Box SSI games
Featured developer: Dynamix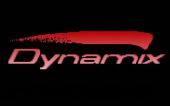 Based in:

U.S.A.
Established in: 1984
Closed in: 2001
See Dynamix games
Featured publisher: Infogrames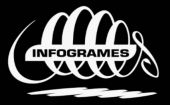 Based in:

France
Established in: 1983
Closed in: 2009
See Infogrames games
The Abandonware Top 10
To abandonware or not?
Where does the love for old abandoned games comes from? Our childhood, perhaps. What's left of that age? What do we miss so much? The long afternoons spent walking in the worlds of Ultima or the hours passed impersonating Duke Nukem. Here we are now, slightly aged, eager to pay homage to all those wonderful DOS games.
After all, it's about passion and remembering.
The games listed here are no longer supported by their respective developers (as far as I know). If you find out that a game is still on sale or "protected", please let me know and I'll remove it from Abandonware DOS as soon as possible.