Saturday, 12th April 2014
Retro City Rampage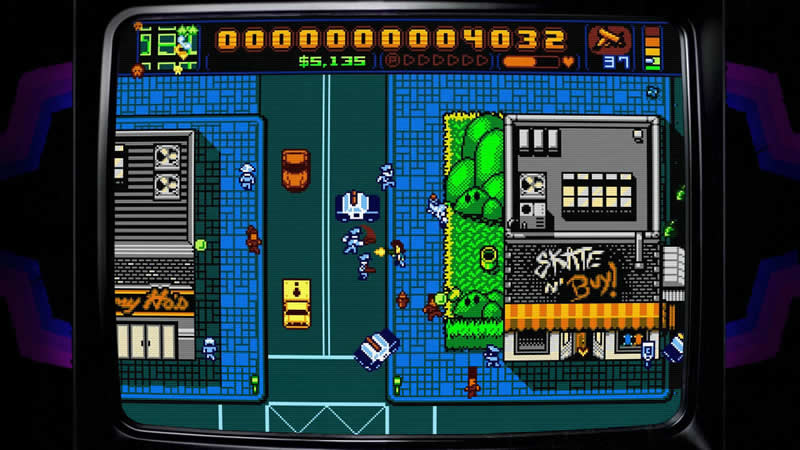 It's been out for a long time now, but some of us (me included) is starting to play it just now. I'm talking about
Retro City Rampage
, a video game opera entirely designed by Brian Provinciano, inspired by Grand Theft Auto 1 and 2 and filled with LOTS of references from the eighties.
The love that Brian put into this game is staggering. Go see what I'm talking about on the
Retro City Rampage official site
.