Saturday, 7th August 2021
1994 in retro gaming: The Elder Scrolls: Arena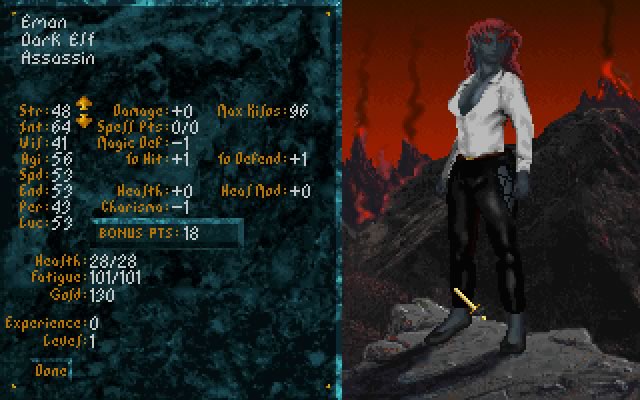 The Elder Scrolls: Arena is the first chapter in the popular fantasy RPG series "The Elder Scrolls" developed by Bethesda Softworks. Like the other games in the series, Arena takes place in the continent of Tamriel and allows the player to roam freely in an open world scenario.
The Elder Scrolls Arena was followed by Daggerfall in 1996. Other sequels part of The Elder Scrolls series were the atmospheric Morrowind (released in 2002), the popular Oblivion (released in 2006) and by the even more popular Skyrim (released in 2011).
In 2004, Bethesda liberated The Elder Scrolls Arena: it's now officially freeware.
Genres: rpg, sandbox RPG

System: DOS

Released In: 1994

Publisher: Bethesda Softworks

Developer: Bethesda Softworks

Designers: Vijay Lakshman, Ted Peterson

Keywords: fantasy, open world, first person 3D

Modes: single-player
Find out more about The Elder Scrolls: Arena
---