Wednesday, 22nd October 2014
Play Transport Tycoon Deluxe online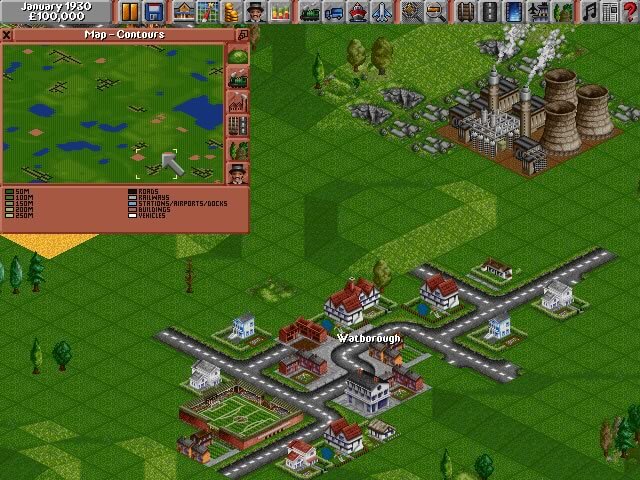 Abandonware DOS is made possible by displaying online advertisements to visitors.
Please consider supporting us by allowing ads to be displayed or by donating a small amount. Thanks!



If you loved Transport Tycoon (Deluxe or not) back in 1994, you will be glad to know that Aleksander Guryanov ported that wonderful simulation online. You can play Transport Tycoon Deluxe here in your browser as a single player session or even multiplayer.
Transport Tycoon is an isometric business simulation game in which the player controls a transport company (trains, vehicles, planes) and must win against other opponent companies by expanding his empire and making profit.
---