Friday, 12th June 2020
Remake of the month: OpenTTD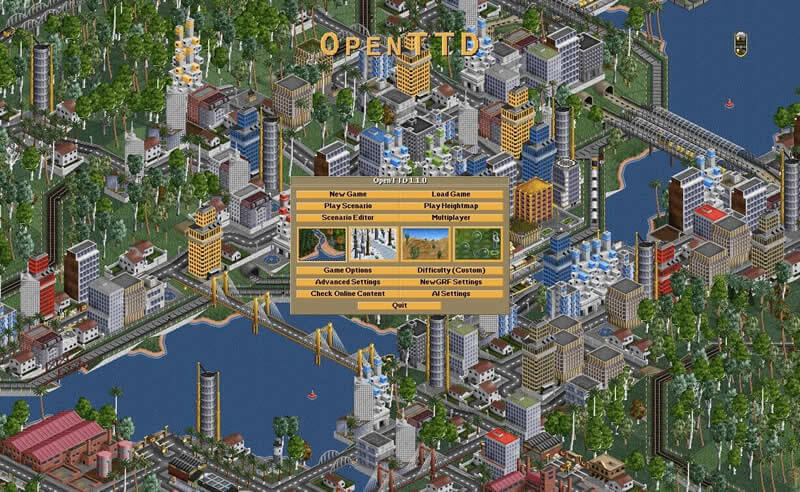 OpenTTD, as the name suggests, is an open source remake of Transport Tycoon, a simulation designed by Chris Sawyer.
Transport Tycoon was a business simulation game that puts the player at the head of a transport company to compete against rival companies. The player can build stations, airports, railroads to transport passengers, mail and various goods using trucks, trains and planes.
Actually, OpenTTD does more than recreate the original game. The user interface got slightly better; it's possible to download add-ons such as custom AIs, new vehicles, etc. OpenTTD is available for a wide range of platforms: Windows, Linux, Mac, etc.
OpenTTD has been around for more than 10 years and is still under active developement. That's one more reason to visit the official site and download the game as soon as you can.
If you are a fan of the old Transport Tycoon, or if you're simply a business simulation addict, go and download it NOW. You won't be disappointed.
Find out more about Transport Tycoon
---