Saturday, 31st July 2021
Play Qix online on Abandonware DOS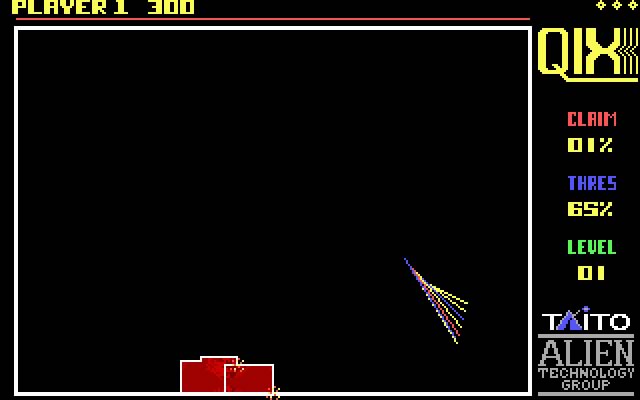 Abandonware DOS is made possible by displaying online advertisements to visitors.
Please consider supporting us by disabling your ad blocker.
Qix is a classic arcade games that every vintage game conoisseur should know. The original version hit the arcades in 1981 and was an instant success. The gameplay is really simple: draw squares and rectangles to captures areas of the screen without dyiing. When you manage to claim the majority of the screen, you win.
Play Qix online on AbandonwareDOS!
The javascript library I'm using to allow DOS games to be played online is called
JsDOSBOX
, maintained and developed by Kevin O'Dwyer.
Learn more