Thursday, 20th August 2015
Dr. Dooms Revenge comic book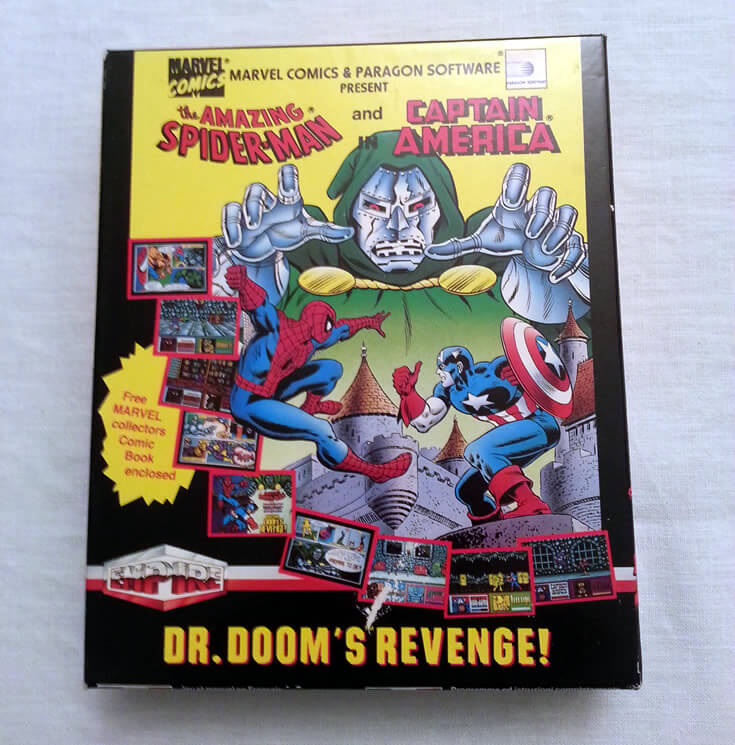 Dr. Doom's Revenge is not a very good game and it has a very very long title. It feels clunky, too linear, and the gameplay progression was too slow. I played it on my old Commodore 64 back in 1989 (or was it 1990?) and it captured my interest for a very short time.
One thing must be said though... the original box contained a wonderful short comic book intended as an introduction to the plot of the game. I'm the proud owner of both the original box and, of course, that rare comic book.
You can see a few pictures of the box contents here.
---