Thursday, 13th August 2015
The new Abandonware DOS site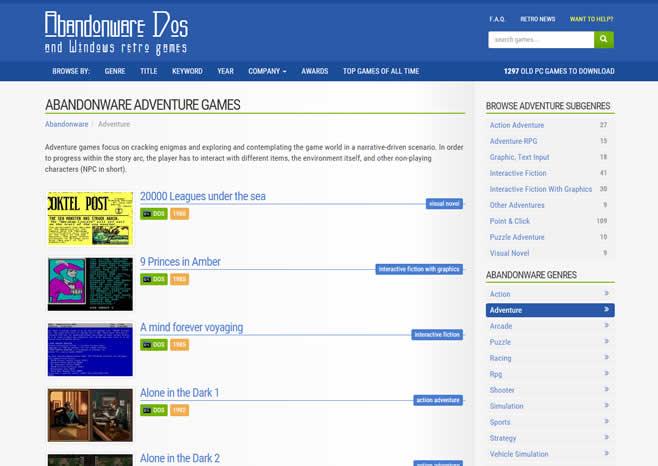 As you probably already noticed, Abandonware DOS wears a new dress. This brand new website comes with many advantages:
- it's responsive: it will gracefully adapt to any device, cellphone, tablet, desktop pc
- it's faster and better: new php code, better security, things a web developer will notice
- it will allow me to be more productive: more content with less effort

At the moment, the content is roughly the same, so this is more a restyling. But rest assured, the new site will be followed by new features and new contents.

I would also like to thank all those people who kindly donated money in the past few years: you all helped me a lot. Thank you, thank you, thank you!

Well, that's all... I hope you enjoy the new Abandonware DOS

PS: a new site means new bugs... feel free to submit anything strange and I will fix it asap.