Monday, 11th January 2016
What's new on Abandonware DOS?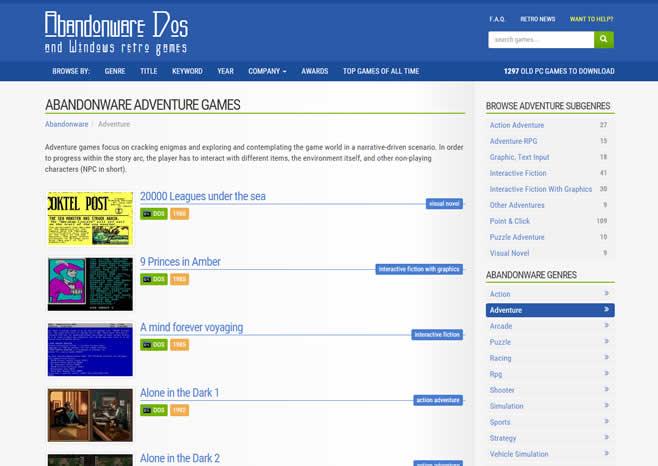 Another year has passed and Abandonware DOS is still here. So, what's new? I worked behind the curtains and fixed a lot of crappy code. I dropped a font used to write the site name and replaced it with a jpg; the result is an increase in speed load of every page.
What else? I changed the main menu, worked a lot on the homepage, changed the FAQs, and added a "part of series" block where needed in the game info page.
Some of you may have noticed that a lot of games are no more available for download. I've been contacted by a couple of copyright holders and decided to took some games down.
In the last months of 2015 I focused on content: more games, more walkthroughs, maps and games to be played directly in your browser.
I wish you all a wonderful 2016 (expecially to the people who kindly donated a few dollars... THANK YOU!). Abandonware DOS will be here for a long, long time.