Friday, 24th June 2016
Free Games Utopia: a new site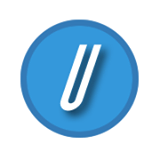 In the last months I worked on a side project very similar to Abandonware DOS in concept, but with different content (don't worry, I'm not neglecting anything, I'm still working on Abandonware DOS on a regular basis).
The new website is finally online and it's called Free Games Utopia.
As the name suggests, Free Game Utopia is all about free games: free to play, freeware and liberated games (yes, there are different kinds of free games). It's NOT about abandonware games. I'm talking about MMOs (Runescape, The Elder Scrolls Online, RIFT), browser games, indie free games, even old DOS liberated games. Not every free game is an amateur experimento; aside from big titles like DOTA2, there's a ton of hidden free gems like the Chzo Mythos adventures, the colorful Hyper Princess Pitch, the wonderful OpenTTD (for Transport Tycoon fans) and many more.
At the moment Free Games Utopia needs more visbility and lacks quantity, but it's growing steadily and soon the number of games will increase. Still reading? Stop and go take a look: http://www.freegamesutopia.com
Find out more
---