Saturday, 28th August 2021
Abandonware classic: Captain Blood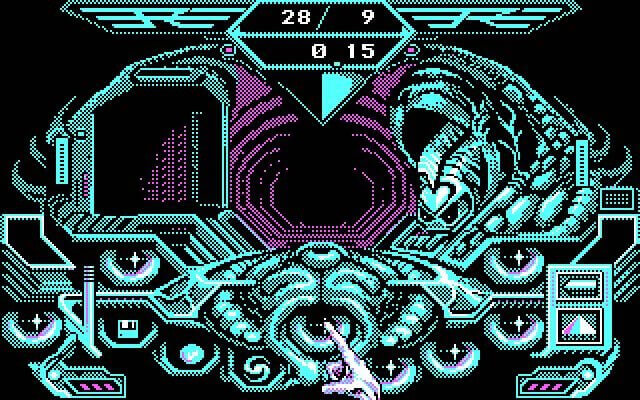 Exxos released Captain Blood for PC, Amiga and Atari ST in 1988. Captain Blood is a peculiar science fiction game developed by french ERE Informatique which defies genres: it's part adventure, part space exploration, part simulation.
"It's very slickly presented, with excellent sound and graphics but it's a bit... erm... weird. The flying down the alleyway bit is good fun though it's not the most absorbing gameplay. No real dexterity is needed, but it does add a slight arcadey element to the proceedings. The communications section makes up most of the brainwork and fun, and is almost like an icon-driven adventure in a way. You may love or hate Captain Blood but for a fiver it's worth taking the risk to find out." - Zero Magazine Issue 06
The original European big box included an short story called "The Ark According To Captain Blood".
Genres: action-adventure, space exploration

System: DOS

Released In: 1988

Publisher: Exxos

Developer: ERE Informatique

Designers: Didier Bouchon, Philippe Ulrich

Keywords: science fiction, space, open world
Find out more about Captain Blood
---