Wednesday, 12th October 2016
Play Micro Machines in your browser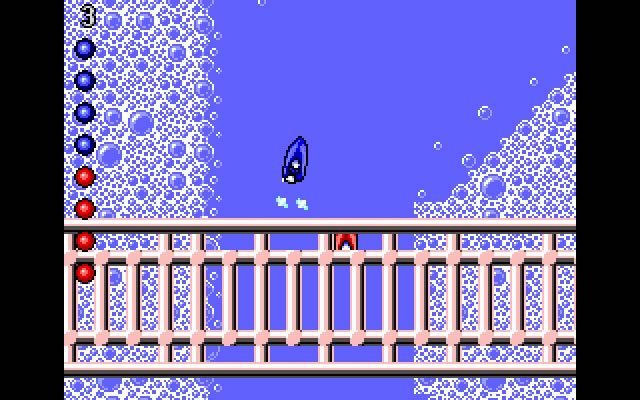 Micro Machines was one of the most successful line of toys of the 80s and the 90s. Micro Machines are cute toy cars the size of a pencil sharpener. There's a TON of them, and children of the time loved to collect them all. Actually, cars weren't the only vehicle available as Micro Machines, there were also tanks, boats, airplanes, etc.
Being that successful, it was only a matter of time that someone decided to make a video game out of it. The whole Micro Machines series of video games was developed by Codemasters. The first two were racing arcade games reminiscent of classics like Super Sprint in which you could compete against the computer or a friend in top down races with a different kind of vehicles.
Micro Machines and Micro Machines Turbo Tournament are available for download on Abandonware DOS. If you don't own a PC or prefer to play it online, the first Micro Machines game is also playable in your browser.
Computer and Video Games (1994) wrote: "I loved Micro Machines on Amiga and well, it's a shame the PC version can't match it. I've been looking forward to this for some time but the scrolling is jerky, the sound is sub-standard and the whole shebang is so slow it's like the cars are driving through treacle - which would be excusable on the Kitchen table track, but this is the case throughout. If you're a Micro Machines fan you're going to be disappointed. Another bugbear is that the PC isn't a good two-player machine. Get a joystick splitter cable and it improves, but not by much."
Find out more about Micro Machines
---