Saturday, 2nd October 2021
A classic brawler: One Must Fall 2097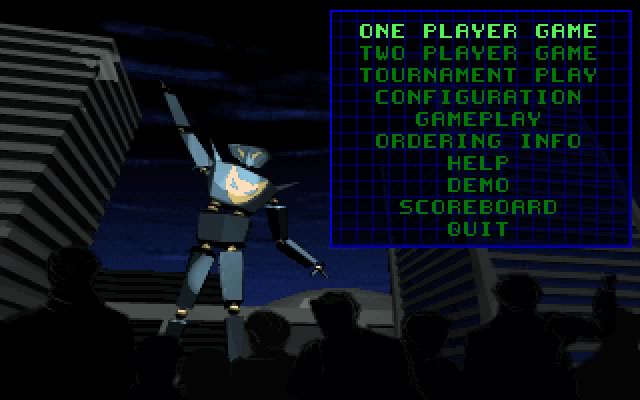 There was a time when brawlers on PC weren't that common. Not that today it's different, but finding a good brawler "versus" fighting game was really difficult. One Must Fall was one of those games: a perfect blend of everything a brawler needs to be. I finished One Must Fall in a few days, not because it's easy, but because it's extremely captivating, the kind of game that glues you to the chair for "one... more... fight....".
One Must Fall 2097 is a good old DOS 2D fighting game developed by Diversions Entertainment in 1994 from an original idea by Rob Elam. In One Must Fall the player can fight 10 different robot foes in 4 tournaments.
One Must Fall 2097 can be described by the keywords: anime, science fiction, robots.
Find out more about One Must Fall 2097
---