Saturday, 24th April 2021
1998 in PC gaming: Dune 2000, Axis and Allies, Railroad Tycoon 2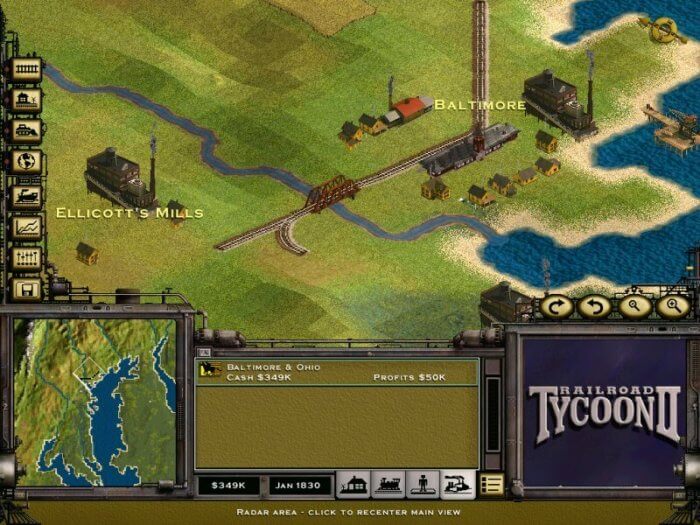 20 years ago PC gaming was thriving. Half-Life re-defined the game design of FPSs. Baldur's Gate and Fallout 2 gave hope to gamers who were waiting for the next generation of RPGs. Adventure gamers enjoyed Grim Fandango immensely. Real-time strategy fans spent countless hours playing StarCraft. And let's not forget Commandos: Behind Enemy Lines, House of the Dead and the wonderful Railroad Tycoon 2, one of the best railroad management simulation ever released. Abandonware DOS hosts a few more games released 20 years ago, in 1998:
1998 was a good year for movies too, think about Saving Private Ryan, The Truman Show, The Great Lebowski (one of my personal favourites), American History X and A Bug's Life.
Talking about music, I can't remember a single song from The billboard top 10 of 1998 except for Candle in the Wind. Here it is:
1
"Too Close"

Next

2
"The Boy Is Mine"
Brandy and

Monica

3
"You're Still the One"
Shania Twain
4
"

Truly Madly Deeply

"
Savage Garden
5
"How Do I Live"
LeAnn Rimes
6
"Together Again"
Janet
7
"All My Life"
K-Ci & JoJo
8
"Candle in the Wind 1997"
Elton John
9
"Nice & Slow"

Usher

10
"I Don't Want to Wait"
Paula Cole
If the games listed above are not enough, go get more games published in 1998 on Abandonware DOS, almost all of them available for download.
---