Saturday, 9th October 2021
Stunt Car Racer: falling off the track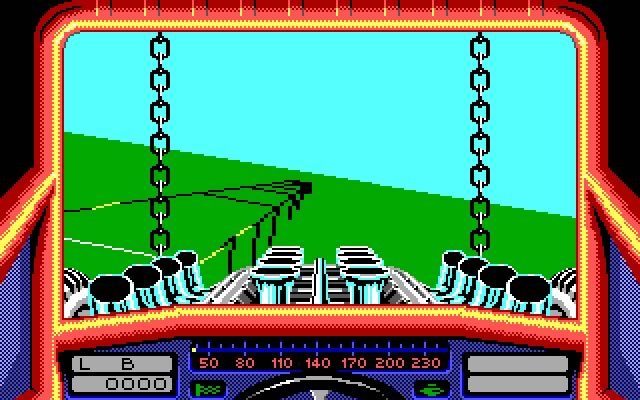 I'm not a big fan of racing games, this one though catched my attention. I owned the original big box game for C64 and to this day I can't remember why I bought it. Anyway, I found Stunt Car Racer very engaging (and very difficult). The suspended tracks and the feeling of driving a dragster (or something similar) was palpable. Today Stunt Car Racer is almost unplayable. I would certainly consider support a remake, if someone out there would be interested in making one.
Here's a review from Zero Magazine (1990)
"I'm not going to bore you with the details because we've done this one to death. But I couldn't leave it out because it's so good... Now this just shows what can be done with filled vectors and a racing game. A brilliant idea, fantastically executed by the geezer who did The Sentinel: Geoff Crammond. I can't really fault Stunt Car Racer. In fact, as far as I'm concerned, it's set the standard by which future driving 'simulations' will be judged."

Genres: racing, racing: car
System: DOS
Released in: 1989
Publisher: Microstyle
Developer: Microstyle
Designers: Geoffrey J. Crammond
Keywords: first person 3D
Modes: single-player
Find out more about Stunt Car Racer
---