Saturday, 9th October 2021
Stunt Car Racer: falling off the track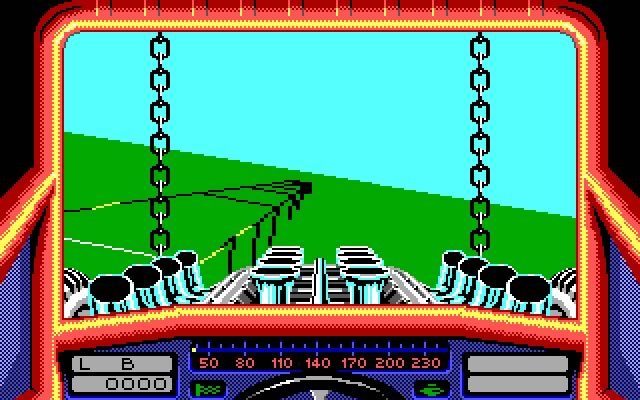 I'm not a big fan of racing games, this one though catched my attention. I owned the original big box game for C64 and to this day I can't remember why I bought it. Anyway, I found Stunt Car Racer very engaging (and very difficult). The suspended tracks and the feeling of driving a dragster (or something similar) was palpable. Today Stunt Car Racer is almost unplayable. I would certainly consider support a remake, if someone out there would be interested in making one.
Here's a review from Zero Magazine (1989)
"As it stands, Stunt Car Racer is a fantastic mix of Microprose simulation-style graphics and fantastic arcade-style addictiveness. It's a well thought out very playable game which must rate as one of the best games of the year. Stunt Car Racer proves that MicroStyle can really cut the mustard. Actually it doesn't, it proves they can produce a pretty, damn brilliant racing sim thingy and who cares about mustard anyway?"
Genres: racing, racing: car
System: DOS
Released in: 1989
Publisher: Microstyle
Developer: Microstyle
Designers: Geoffrey J. Crammond
Keywords: first person 3D
Modes: single-player
Find out more about Stunt Car Racer
---