Saturday, 11th August 2018
Memories from Populous: play god in your browser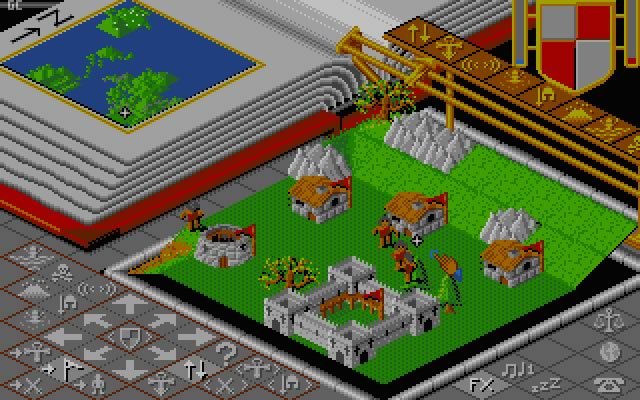 I clearly remember the first time I heard about Populous. I was young and still living with my parents. It was a late sunday morning, the sun was high in the sky and the smell of roasted chicken was all around the house: lunch was almost ready, but I was hooked at the TV.
I was in my room, watching a video games TV show (a rarity on Italian television at the time). There was a young guy playing Populous (for Amiga, if I'm not mistaken) and describing the gameplay while a different guy was engaged in raising and lowering the land. It was love at first sight.
What kind of game is that? It defies classical genres! I have to buy it as soon as possible.
After a few days of searching offline (it was 1989...), I found and bought Populous and started playing right away. Shame on me: I didn't like it. I really wanted to like it but something was... off... missing. Maybe I expected a more complex game, maybe I wanted each level to last more. The feeling of hype in front of that TV show stayed with me to this day, but I had to wait for Populous 2 to really enjoy what I really wanted.
Anyway... thank you Bullfrog for creating such an innovative game.
Download Populous for DOS here.
or
Play Populous online directly in your browser here.
---