Saturday, 27th October 2018
Solving murders and simulating detectives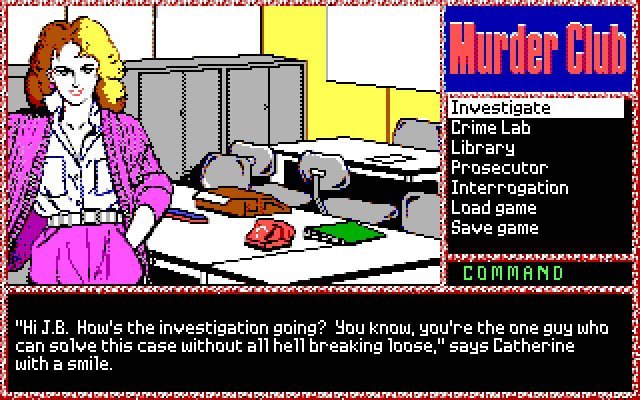 Abandonware DOS is made possible by displaying online advertisements to visitors.
Please consider supporting us by allowing ads to be displayed or by donating a small amount. Thanks!



Pure and simple detective stories are hard to find in video gaming today. Everyone goes for fantasy, sci-fi, horror, but the good old murder to solve is not so popular. Back in the 90s (or the 80s) you could play some adventure games based on a detective story. There was also a strange kind of video game that we can call "detective simulation" in which you had to find clues and question suspects in order to find the murderer. I can't think of a recent game that does that, can you?

---