Saturday, 3rd August 2019
Game Informer Greatest Games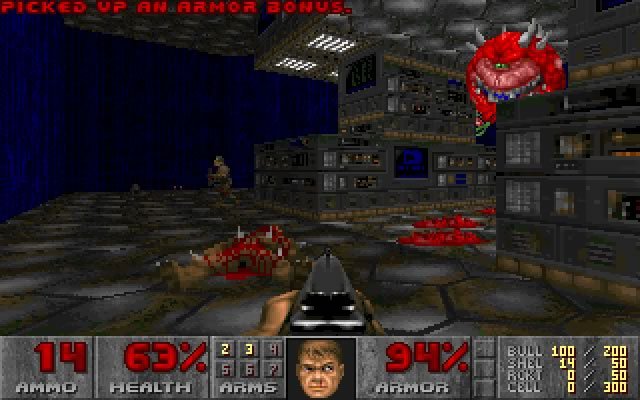 Abandonware DOS is made possible by displaying online advertisement to visitors.
Please consider supporting by allowing ads to be displayed or by donating. Thanks!
The winners of the Game Informer Game of the Year are chosen by Game Informer editors. During their earlier years of publication they would give awards for the best game on each console available at the time, occasionally giving an award to the overall best game of the year.
Here's a complete list of the awards:
Galaga

1981

Arcade, Atari 7800, Famicom Disk System, NES, Game Boy, GameTap, MSX, SG-1000, TRS-80, iOS, 3DS, Roku, N64, NDS, PS2, Xbox, GameCube, GBA, Windows, PSP, PlayStation, Dreamcast, Xbox 360, PS3, Wii

Ms. Pac-Man

1982

Arcade, Mini-Arcade, Atari 2600/5200/7800, Atari 8-bit, CD-i, Game Boy Color, Xbox Live Arcade, iOS

Lode Runner

1983

Apple II, VIC-20, C64, PC booter, Spectrum, Atari XL/XE, SG-1000, XBLA, Windows, iPod, Macintosh, VC, PSN, BBC Micro, Lynx, PSone, NES, SNES, Amstrad

Excitebike

1984

NES, NEC PC-8801, Sharp X1, Arcade, Game Boy Advance, GameCube, Virtual Console, Nintendo eShop

Super Mario Bros.

1985

Nintendo Entertainment System, Famicom Disk System, Arcade, Super Nintendo, Game Boy Color, Game Boy Advance, Virtual Console

The Legend of Zelda

1986

Famicom Disk System, Nintendo Entertainment System, Nintendo GameCube, Game Boy Advance, Virtual Console

Contra

1987

Arcade, Nintendo Entertainment System, MSX2, Spectrum, Amstrad, Commodore 64, DOS, PS2, XBLA, NDS, Virtual Console, Mobile, PSN

Bionic Commando

1988

Nintendo Entertainment System

Mega Man 2

1989

Nintendo Entertainment System, PlayStation, Mobile, Virtual Console, iOS, PlayStation Store

Super Mario Bros. 3

1990

Nintendo Entertainment System, Arcade, Super Nintendo, Game Boy Advance, Virtual Console

Street Fighter II

1991

Arcade, SNES, Sega Genesis, Master System, Amiga, Atari ST, C64, Spectrum, PC, Game Boy, PlayStation, Saturn, PSP, iOS, PS2, Xbox, Virtual Console

The Legend of Zelda: A Link to the Past

1992

Super Nintendo, Game Boy Advance, Virtual Console

Doom

1993

DOS, Windows, Mac OS, Linux, SNES, Jaguar, 32X, PlayStation, 3DO, Saturn, N64, GBA, Xbox, iOS

Final Fantasy VI

1994

Super Nintendo, PlayStation, Game Boy Advance, Virtual Console, PlayStation Network

Chrono Trigger

1995

Super Nintendo Entertainment System, PlayStation, Mobile, Virtual Console, PlayStation Network, iOS
---