Saturday, 23rd April 2022
Retro racing: Grand Prix 2 by Geoff Crammond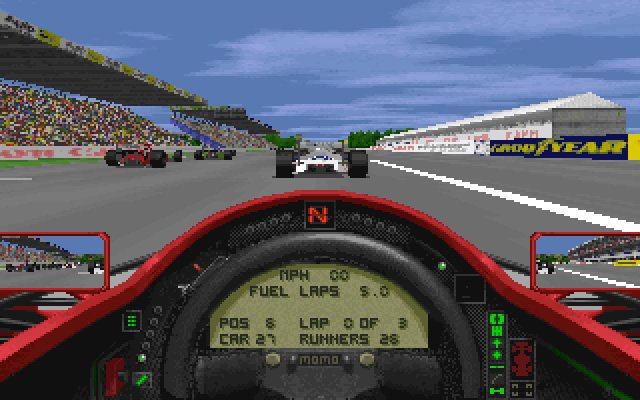 Grand Prix 2 is an abandoned Formula 1 racing game designed by Geoff Crammond and published by MicroProse Software in 1995 for DOS. Grand Prix 2 is the sequel to Formula One Grand Prix and was a one-man project (which was uncommon at the time). Grand Prix 2 was essentially an accurate simulation of the 1994 Formula 1 season.
More details about Grand Prix 2:
Here's an excerpt from the PC Powerplay review:
"GP2 does make compromises. As sophisticated as its' driving model is, mastering it still happens quicker than with Indicar - which may still be regarded as possessing superior dynamics. This will only displease retired racing drivers thought, the game has been geared for demanding gamers and if the upper 1% of perfectionists can still find fault, then their loss, the rest of us love it."
Find out more about Grand Prix 2
---