Saturday, 19th March 2022
Civilization 2: an improved sequel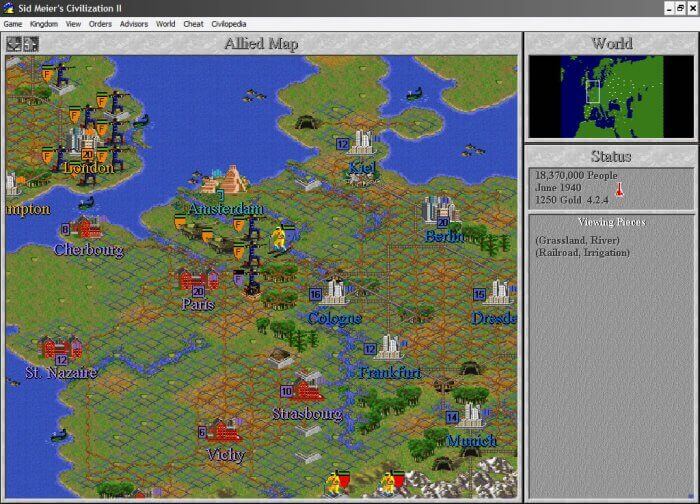 Civilization 2, later renamed Sid Meier's Civilization II, is a turn based 4X strategy game developed and published by MicroProse in 1996. The gameplay is similar to the first Civilization, many aspects were improved and new features were introduced: a new isometric perspective, hit points for units, new civilizations, new wonders of the world and more.
PC Powerplay wrote about Civ 2: "There are countless new features in the sequel, none of them gratuitous, all of them logical and perfect. Civilization 2 is immensely challenging, completely different every time you play and dangerously compulsive. If that sounds like the definition of the perfect computer game than so be it, for more than any strategy game so far, that is what you have with Civilization 2. As with the original, Civilization 2 raises the strategy standard to new heights."
There were two expansion packs that added more features to the game. The first, Conflicts in Civilization, included 20 new scenarios. The second expansion was Civ II: Fantastic Worlds. It also added new scenarios that had many unique settings such as one scenario dealing with colonization of Mars, and one scenario called Midgard that had Elven, Goblin, Merman, and other civilizations from fantasy.
The game was re-released in 1997 as Civilization II: Multiplayer Gold Edition, which bundled both prior expansion packs and added options for networked and hotseat play, and features tweaked AI.
More info on Civ 2:
Find out more about Civilization 2
---