Saturday, 12th December 2020
The best PC games according to Rock Paper Shotgun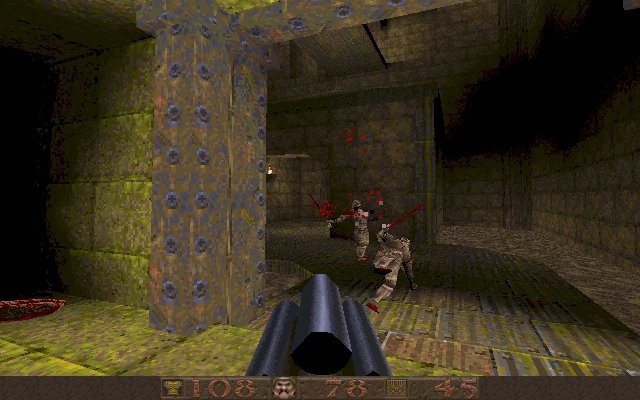 Abandonware DOS is made possible by displaying online advertisement to visitors.
Please consider supporting by allowing ads to be displayed or by donating. Thanks!

In 2017 Rock Paper Shotgun compiled a list of the 75 greatest PC games of all time. While a majority of them were published in recent years, there are quite a few good old classics we know and love that deserve to be in any PC "top games" chart.
1997
Final Fantasy VII
Sid Meier's Gettysburg!
1998
Falcon 4.0
Google Doodles
Half-Life
Thief: The Dark Project
1999
Panzer Elite
Planescape: Torment
The Longest Journey
2000
Crimson Skies
Deus Ex
Thief II: The Metal Age
2002
Combat Mission: Barbarossa to Berlin
The Elder Scrolls III: Morrowind
2003
EVE Online
Star Wars: Knights Of The Old Republic
2004
Grand Theft Auto: San Andreas
The Sims 2
World of Warcraft
2005
Battle of Britain II: Wings of Victory
Sid Meier's Civilization IV
2006
Dwarf Fortress
Microsoft Flight Simulator X
The Blackwell Legacy (Series)
2007
BioShock
S.T.A.L.K.E.R. Shadow of Chernobyl
Supreme Commander: Forged Alliance
2008
Burnout Paradise
Spelunky
2009
Dragon Age: Origins
League of Legends
2010
Deadly Premonition
Fallout: New Vegas
2011
Dark Souls
Minecraft
Portal 2
2012
Counter-Strike: Global Offensive
Crusader Kings II
Legend Of Grimrock
Thirty Flights of Loving
2013
Dota 2
OMSI
Papers, Please
Proteus
2014
80 Days
Bernband
Hexcells
NEO Scavenger
Nidhogg
Secret Habitat
The Binding of Isaac: Rebirth
2015
Cradle
Crypt of the Necrodancer
Else Heart.Break
Invisible, Inc.
The Witcher 3: Wild Hunt
2016
American Truck Simulator
Devil Daggers
Hitman
No Man's Sky
Oxenfree
Stick Shift
2017
Divinity: Original Sin 2
What Remains of Edith Finch
Find out more about Quake
---