Saturday, 22nd August 2020
Electronic Gaming Monthly Game of the Year awards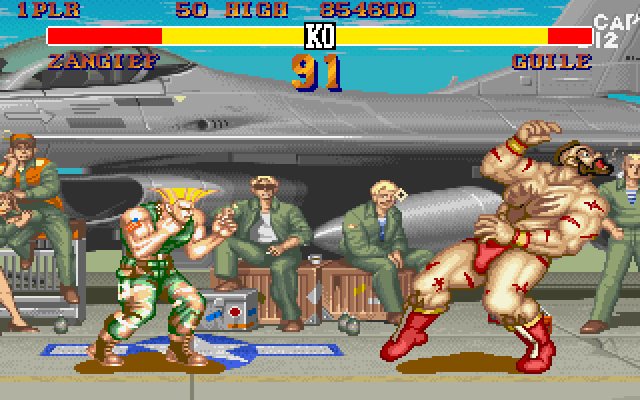 Abandonware DOS is made possible by displaying online advertisements to visitors.
Please consider supporting us by allowing ads to be displayed or by donating a small amount. Thanks!



Electronic Gaming Monthly is a video game magazine founded in 1988 (a long time ago!). Amazingly, it's still alive and well, in digital form. Each year, the editors of Electronic Gaming Monthly chose a Game of the Year among games realeased for almost every system.
Double Dragon

1988

for Arcade, NES, SMS

Ghouls 'n Ghosts

1989

for Arcade, Sega Genesis

Strider

1990

for Arcade, Sega Genesis

Sonic the Hedgehog

1991

for Sega Genesis

Street Fighter II: The World Warrior

1992

for Arcade, SNES

Samurai Shodown

1993

for Arcade, Neo-Geo

Donkey Kong Country

1994

for SNES

Twisted Metal

1995

for PlayStation

Super Mario 64

1996

for Nintendo 64

GoldenEye 007

1997

for Nintendo 64

The Legend of Zelda: Ocarina of Time

1998

for Nintendo 64

Soul Calibur

1999

for Sega Dreamcast

Tony Hawk's Pro Skater 2

2000

for PlayStation, Nintendo 64, Game Boy Color, Dreamcast

Halo: Combat Evolved

2001

for Xbox

Metroid Prime

2002

for GameCube

Prince of Persia: The Sands of Time

2003

for Game Boy Advance, PlayStation 2, GameCube, Xbox, Microsoft Windows

Halo 2

2004

for Xbox

Resident Evil 4

2005

for GameCube, PlayStation 2

The Legend of Zelda: Twilight Princess

2006

for GameCube

BioShock

2007

for Microsoft Windows, Xbox 360

Grand Theft Auto IV

2008

for Microsoft Windows, PlayStation 3, Xbox 360

Uncharted 2: Among Thieves

2009

for PlayStation 3

Red Dead Redemption

2010

for PlayStation 3, Xbox 360

The Elder Scrolls V: Skyrim

2011

for Microsoft Windows, PlayStation 3, Xbox 360

Far Cry 3

2012

for Microsoft Windows, PlayStation 3, Xbox 360

BioShock Infinite

2013

for Microsoft Windows, PlayStation 3, Xbox 360

Dragon Age: Inquisition

2014

for Microsoft Windows, PlayStation 3, PlayStation 4, Xbox 360, Xbox One

The Witcher 3: Wild Hunt

2015

for Microsoft Windows, PlayStation 4, Xbox One

Overwatch

2016

for Microsoft Windows, PlayStation 4, Xbox One

The Legend of Zelda: Breath of the Wild

2017

for Nintendo Switch, Wii U

Red Dead Redemption 2

2018

for PlayStation 4, Xbox One

Control

2019

for Microsoft Windows, PlayStation 4, Xbox One
Find out more about Street Fighter 2
---