Thursday, 11th March 2021
Collector's info: Bureaucracy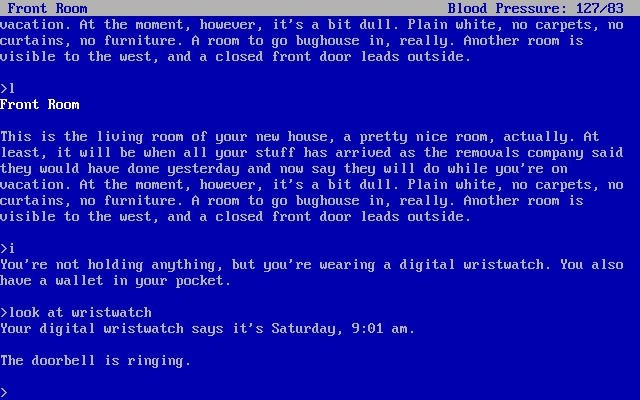 Infocom interactive fiction games are fondly remembered by fans not only for their quality, but also for the sheer number of "feelies" (physical items) you could find in each original big box.
Bureaucracy is an abandoned text-adventure game designed by Douglas Adams (yes, the writer of The Hitchhiker Guide of the Galaxy), developed and published by Infocom in 1987. Bureaucracy is a peculiar interactive fiction; the game challenges you to solve frustrating bureaucratic problems in a world populated by strange characters.

The items included in the Bureaucracy big box were:
a "You're ready to move!" bank brochure
a letter from the player's new employer
a Fillmore "Better Beezer" credit card application form
a membership flyer for the fictional magazine "Popular Paranoia"
a red pencil
Do you love interactive fiction? Take a look at more text adventures developed by Infocom.
Find out more about Bureaucracy
---