Sunday, 2nd May 2021
Wargaming: The Perfect General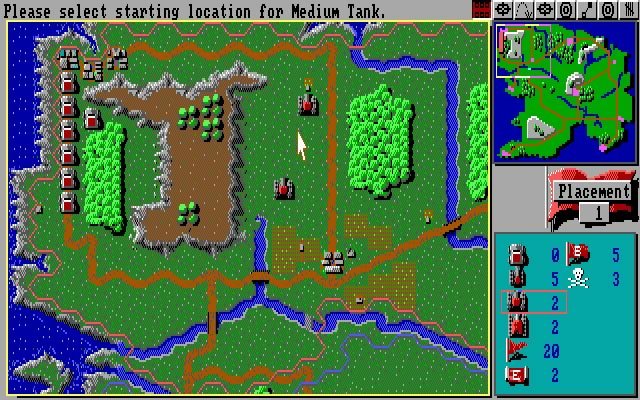 Abandonware DOS is made possible by displaying online advertisements to visitors.
Please consider supporting us by allowing ads to be displayed or by donating a small amount. Thanks!


The Perfect General is a turn-based strategy military game developed by White Wolf Productions and released in 1991 by Quantun Quality Production. The Perfect General gameplay is quite simple compared to other wargames, but it's based on a solid set of rules and let the players progress at their own pace through missions and scenarios. The Perfect General includes a scenario editor.
"Like all war games, Perfect General could be criticised for sanitising the whole process of war and making players look at it in terms of statistics rather than loss of life and destruction. It's a fair comment, but most games involve or imply some form of violence. Perfect General is not the sort of game which will give anybody instant gratification, it needs some work. Taking time to read the manual and learning how to play the game properly will eventually yield rewards however. A quick start guide does ease the burden somewhat, but it only introduces the player to the mechanics of the game, tactics is something you will have to learn for yourself. Neither will the any of the game's presentation provide any instant thrills. Graphics and sound are both purely functional rather than decorative. If Perfect General can be criticised it is only in respect of the longevity of the game. The 13 scenarios may be enough to keep the casual gamer happy, but they are unlikely to keep the dedicated wargame aficionado occupied for too long. There is a, however, a very strong possibility of additional scenarios being available in the not distant future." PC - ISSUE 8 (1992-06)
Find out more about The Perfect General
---