Saturday, 29th May 2021
Plan 9 From Outer Space: inspired by a B movie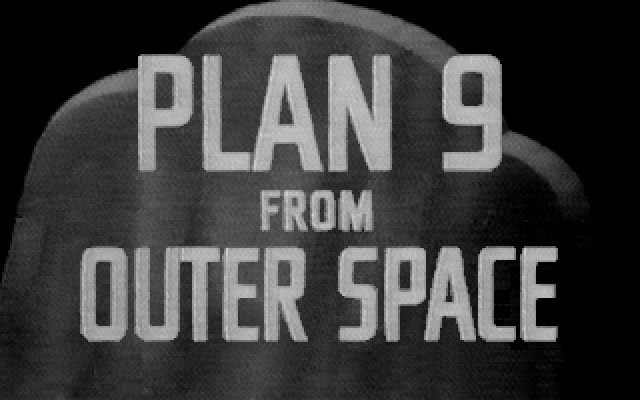 "There was so much potential for a decent game within Plan 9's dire plot and general naffness that the game seems a real cop-out. I'm a real fan of all those awful B-movies, and likes of The Creature From The Black Lagoon and King Kong are just gagging for decent games based on them.
Perhaps the mistake was in making the game an adventure, which snowballed as the coders at Gremlin Ireland realized there wasn't a plot to follow. However, whatever the reason, Plan 9 is another great missed opportunity.
Ok, people would have whined if the game had turned into another multi-stage driving and jumping mishmash as favoured by Ocean at one point, but in its quest to offer something different, Gremlin has lost its way a little. It's a pity and not necessarily its fault, given the subject matter, but I couldn't help but come away from Plan 9 From Outer Space extremely disappointed."
- PC Review - Issue 8 (1992-06) -
Genres: adventure, point and click adventure
System: DOS
Released in: 1992
Publisher: Gremlin Graphics / Gremlin Interactive
Developer: Gremlin Graphics / Gremlin Interactive
Keywords: horror, science fiction, urban setting, based on a movie, modern world
Find out more about Plan 9 From Outer Space
---