Sunday, 27th February 2022
X-COM: Terror from the Deep - The sequel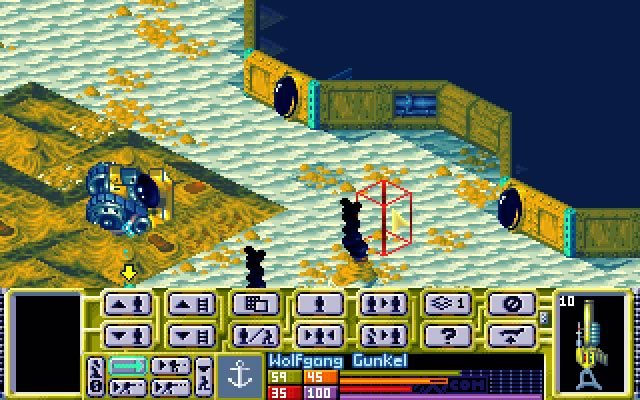 X-COM: Terror from the Deep is a DOS science fiction tactical strategy game, the sequel of one of the most popular DOS games in history X-COM Ufo Defense. Terror from the Deep was designed by Stephen Gross (the X-COM original being designed by Julian Gollop) and was published by MicroProse Software back in 1995. Terror from the deep doesn't change the winning formula of the first game: run an X-COM base, develop your tactics in away missions and try to discover everything about this new alien menace.
More info about X-COM: Terror from the Deep:
Genres: strategy, turn-based tactics
System: DOS
Released In: 1995
Publisher: MicroProse Software
Developer: MicroProse Software
Designers: Julian Gollop, Stephen Gross
Keywords: turn based, science fiction, modern world, isometric, team management, multi-directional scroller
Modes: single-player
Input: keyboard, mouse
Distributed on: 3,5 floppy disk, cd-rom
Also published for: PlayStation, Windows
More info for collectors:
In 1998, a Windows 95 port was released with UFO Defense as part of the X-COM Collector's Edition. Terror from the Deep has been re-released as part of the compilations X-COM Collector's Edition by MicroProse in 1998, X-COM Collection by Hasbro Interactive in 1999, X-COM: Complete Pack by 2K Games in 2008 and 2K Huge Games Pack in 2009.
Find out more about X-COM: Terror from the Deep
---