Saturday, 22nd January 2022
Bomb Jack: an arcade classic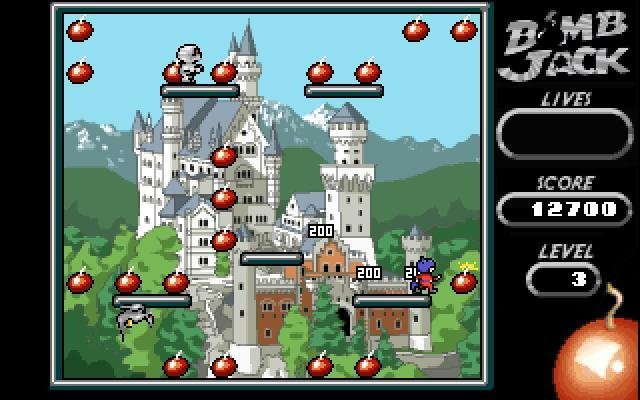 Bomb Jack is a classic arcade platform game developed and published by Tecmo in 1984. The goal of the game is to collect bombs while avoiding enemies; the whole game takes place in a fixed screen. Bomb Jack for DOS is a conversion from the arcade original version. The arcade and the conversions were a huge commercial success.
More info about Bomb Jack:
Genres: action, platform, action puzzle
System: DOS
Released in: 1984
Publisher: Tecmo
Developer: Tecmo
Designers: Michitaka Tsuruta, Kazutoshi Ueda
Keywords: arcade classic, fixed screen, coin-op conversion
Multiplayer modes: single-player
Sequels
Bomb Jack II is a licensed follow-up developed for 8-bit home computers by the British games publisher Elite Systems in 1986. Mighty Bomb Jack was released in 1986. Bomb Jack Twin was released in 1993 by NMK. In this version, two players could play simultaneously.
Find out more about Bomb Jack
---