Saturday, 16th April 2022
The Origin of The Savage Empire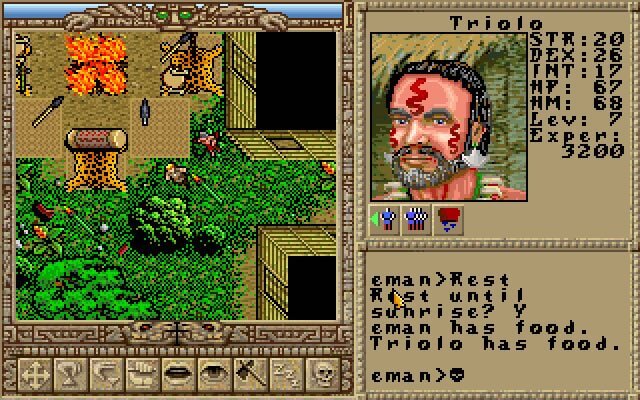 After the success of Ultima 6: The False Prophet, Origin decided to "create worlds" not part of the popular Ultima series using the same engine as Ultima 6. They came up with two games: The Savage Empire and Martian Dreams. The Savage Empire is set in a stone-age-like time period and features prehistoric tribes, a few dinosaurs, insect and reptile species, and NPCs with familiar names to Ultima fans...
Here's some more details about The Savage Empire:
Genres: RPG, top-down party-based RPG
System: DOS
Released in: 1990
Publisher: Origin Systems
Developer: Origin Systems
Designers: Richard Garriott, Stephen Beeman
Themes: prehistory
Keywords: multi-directional scroller, turn based, open world, party-based, top down, Ultima
Multiplayer modes: single-player
Input: keyboard, mouse
Distributed on: 3,5 floppy disk, 5,25 floppy disk
If you're a collector, you might want to look out for The Savage Empire original box and get these goodies:
the fictional magazine "Ultimate Adventures"
a Eodon glossy paper map
a reference guide
7x5.25" disks or 4x3.5" disks
The special edition has the box autographed by Richard Garriott himself and includes a t-shirt and the "Malone's Guide" hint book.
Find out more about Worlds of Ultima: The Savage Empire
---