Friday, 29th April 2022
A classic roguelike: Linley's Dungeon Crawl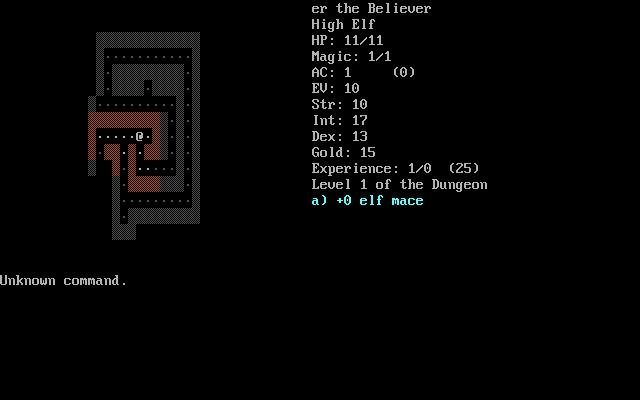 Abandonware DOS is made possible by displaying online advertisements to visitors.
Please consider supporting us by allowing ads to be displayed or by donating a small amount. Thanks!


Dungeon Crawl (also known as Linley's Dungeon Crawl from the name of the original programmer: Linley Henzell) is a classic roguelike: an RPG with permadeath, procedural generation and high replayability. Dungeon Crawl was released on 1997 but it's not maintained anymore. The spiritual successor of Crawl is DCCS (Dungeon Crawl Stone Soup).
The last official versions of Linley's Dungeon Crawl were 4.0.0 beta 26, from March 24, 2003, and a later alpha release, version 4.1.0, dating from July 2005.
Dungeon Crawl info:
External links:
Find out more about Dungeon Crawl
---