Game company profile: Parallax Software
Based in:

U.S.A.
Established in:
1993
Closed in:
-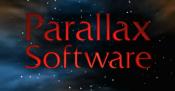 Games by Parallax Software
A chronological list of games published or developed by Parallax Software from 1995 to 1995 on Abandonware DOS for DOS, Windows, Linux or Mac.
1995

DOS

shooter

protected

first-person shooter

Descent is a first person shooter with a unique six degree of freedom gameplay developed by Parallax Software and released by Interplay Productions in 1995.. You control a spaceship and must pilot it in a mine, through a series of 3d levels. The goal of the game is to find a series of keys, shoot down enemy ships and find your way to the next level.