Game company profile: Mythos Software
Based in:

U.S.A.
Established in:
-
Closed in:
-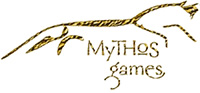 Games by Mythos Software
A chronological list of games published or developed by Mythos Software from 1992 to 1997 on Abandonware DOS for DOS, Windows, Linux or Mac.
1997

DOS

Windows XP/98/95

strategy

protected

turn-based tactics

X-COM: Apocalypse is the third installment of the very popular X-COM franchise. After X-COM: Ufo Defence and Terror From the Deep, fans expected another smash hit. Apocalypse is quite different under many aspects, from gameplay to aesthetics. X-COM Apocalypse was designed by Julian Gollop (the same designer that brought the original X-COM to life), developed by Mythos Software and released by MicroProse Software in 1997 for DOS and Windows.