Game company profile: Firaxis Games
Based in:

U.S.A.
Established in:
1996
Closed in:
-
Firaxis Games site: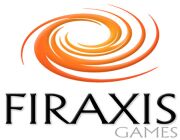 Games by Firaxis Games
A chronological list of games published or developed by Firaxis Games from 1999 to 2002 on Abandonware DOS for DOS, Windows, Linux or Mac.
2002

Windows XP/98/95

sports

Sid Meier's SimGolf is a golf simulation developed by Firaxis Games in 2002, different from other golf games. In SimGolf, the player is tasked with running a golf course, designing holes, taking care of golfers and even playing. It's an underrated game that deserves a place among the best of its genre.