Game company profile: Atari
Based in:

U.S.A.
Founded by:
Nolan Bushnell, Ted Dabney
Established in:
1972
Closed in:
-
Atari site:
Wiki page: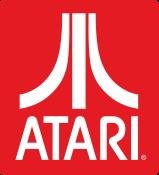 Abandonware DOS is made possible by displaying online advertisements to visitors.
Please consider supporting us by allowing ads to be displayed or by donating a small amount. Thanks!


Games published and developed by Atari