Game company profile: Rockstar Games
Based in:

U.S.A.
Established in:
1998
Closed in:
-
Rockstar Games site: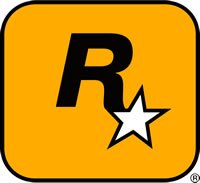 Games by Rockstar Games
A chronological list of games published or developed by Rockstar Games from 1997 to 1999 on Abandonware DOS for DOS, Windows, Linux or Mac.
1997

DOS

Windows XP/98/95

action-adventure

racing: car

In Grand Theft Auto the player takes the role of a criminal who can freely roam around the city (Liberty City) completing tasks for the local mobs: stealing cars, killing pedestrians, all of it while avoiding the police and the army. The freedom of gameplay and the "I'm the bad guy" appeal of the game made the Grand Theft Auto series very popular.

1999

Windows XP/98/95

action-adventure

racing: car

Grand Theft Auto 2 is the second chapter in the successful Grand Theft Auto series. GTA 2 is an abandoned top-down action-adventure / driving hybrid game developed by DMA Design and released by Rockstar Games in 1999 for Windows. In GTA 2 you are a wannabe criminal roaming the streets of a fictional city, stealing and driving vehicles while escaping the law.