Saturday, 4th June 2022
Quarantine: blood on the road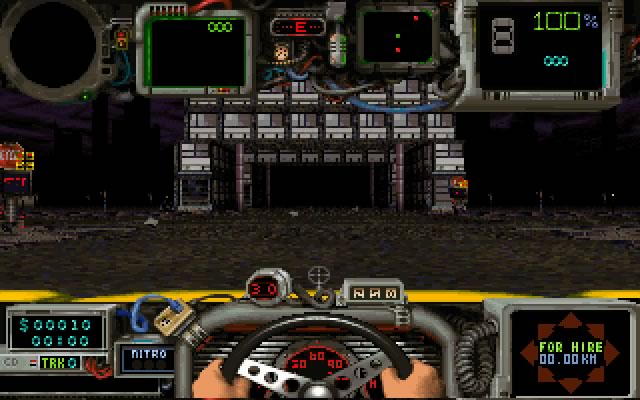 Quarantine is a first-person shooter / driving game hybrid set in a dark dystopian futuristic city where the player drives around in a taxi cab, picking up passengers and killing everyone else.

If you loved Carmageddon, you will also like Quarantine. Stay away if you don't like gratuitous violence, gore and blood on the windshield.
Multiplayer modes: single-player
Input: joystick, keyboard, mouse, wheel, gamepad, thrustmaster
Distributed on: cd-rom

A sequel, Quarantine II: Road Warrior, was released in 1995 for DOS.
Find out more about Quarantine
---