Friday, 24th December 2021
Play Elite online: the birth of space simulations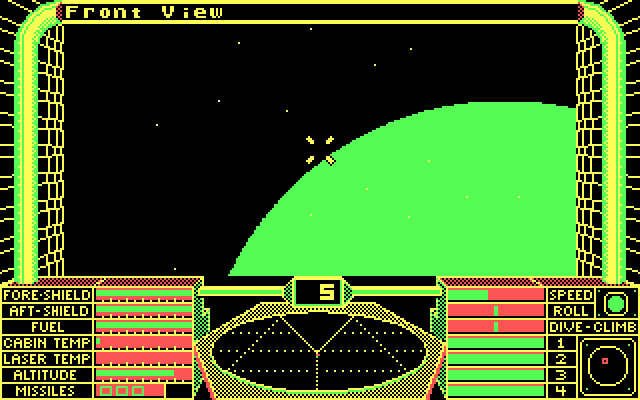 The very first Elite was the kind of game that starts a whole genre. Space sims - I'm talking about the trade-fight-explore kind of sims - started with the creation of David Braben and Ian Bell. Games like Freelancer and EVE Online owe Elite a great deal. The Elite series was so popular that Braben, decades later, gifted us with a new sequel to the very first masterpiece: Elite Dangerous.
You can play Elite directly in your browser.
More info about Elite:
System: DOS
Released in: 1987
Publisher: Firebird
Developer: Firebird
Designers: Ian Bell, David Braben
Themes: science fiction, space
Keywords: trading, open world, first person 3D, Elite
Multiplayer modes: single-player
Awards won by Elite: 1984 - Best Original Game of the Year, Golden Joystick Awards.
Input: keyboard, mouse, joystick
Distributed on: 5,25 floppy disk
Also published for: BBC Micro, Acorn Electron, Apple II, Amstrad CPC, C64, ZX Spectrum, MSX, Acorn Archimedes, Amiga, Atari ST, NES and more
If you're a collector, you may want to look for Elite right now: Acornsoft packaged Elite in a box the size of a paperback book, complete with a novella, a manual, a chart and some stickers.
Find out more about Elite
---