Saturday, 23rd May 2020
The best DOS game designers of the past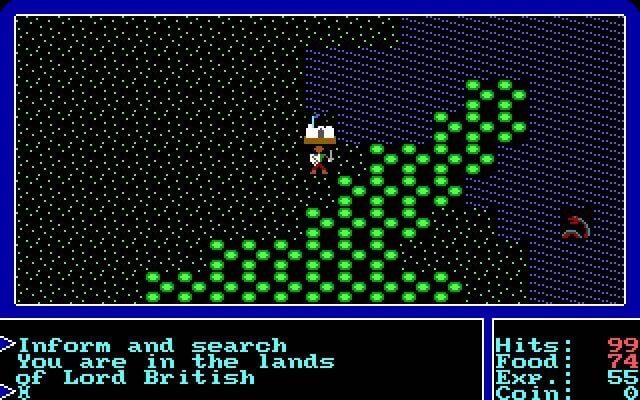 Back in the last century (I'm talking about the 90s, the 80s and even the 70s), video games were often developed and sometimes published by a small group of programmers.
Among the team were the "designer", the one who came up with the idea of the game in the first place and worked on the first draft of the project.
It was a time when game designers wrote developer diaries published by video game magazines, and I'm sure that some of you remember those diaries on magazines like Crash, Zzap64, etc.
Here's a list of some of the best game designers of the DOS gaming era, listed alphabetically.
| author | occupation | known for |
| --- | --- | --- |
| Al Lowe | video game designer, game programmer, musician | Leisure Suit Larry |
| Alexey Pajitnov | video game designer and computer engineer | Tetris |
| Andrew Braybrook | software engineer, game programmer | Paradroid, Uridium |
| Brian Fargo | game designer, programmer, producer | The Bard's Tale 2 and 3, Wastelands, Fallout |
| Chris Roberts | game designer | Wing Commander, Times of Lore |
| Chris Sawyer | game developer | Transport Tycoon, Roller Coaster Tycoon |
| David Braben | game designer, programmer and entrepreneur | Elite, Frontier |
| Eugene Jarvis | Video game designer and programmer | Defender, Robotron: 2084 |
| Hideo Kojima | Video game designer, writer, director, producer | Metal Gear, Snatcher |
| Jane Jensen | game designer, author | The Gabriel Knight series |
| Jeff Minter | Programmer, game designer | Gridrunner, Attack of the Mutant Camels, Tempest 2000 |
| John Romero | game designer, game programmer | Commander Keen, Doom, Quake |
| Jon Hare | game designer, musician | Wizball, Sensible Soccer, Cannon Fodder |
| Jon Van Caneghem | game designer | Might and Magic, Heroes of Might and Magic |
| Jordan Mechner | Video game designer, screenwriter, author, filmmaker | Prince of Persia, Karateka |
| Julian Gollop | game designer | X-COM: UFO Defense, Laser Squad |
| Mike Singleton | computer programmer, game designer | The Lords of Midnight, War in Middle Earth, Midwinter |
| Peter Molyneux | game designer, game programmer | Populous, Magic Carpet, Powermonger |
| Richard Garriott | game designer | The Ultima series |
| Roberta Williams | game designer, writer | The King's Quest series, Sierra On-Line co-founder |
| Ron Gilbert | game designer, programmer, producer | Maniac Mansion, Zak McKracken, Monkey Island |
| Shigeru Miyamoto | Game designer, game producer | Mario, The Legend of Zelda, Donkey Kong |
| Sid Meier | game programmer, game designer, producer | Civilization, Railroad Tycoon, Pirates! |
| Steve Eric Meretzky | game designer | Planetfall, Spellcasting 101, The Hitchhiker's Guide to the Galaxy |
| Warren Spector | game designer | Ultima Underworld, Deus Ex, System Shock |
| Will Wright | game designer | SimCity, The Sims, Spore |
---